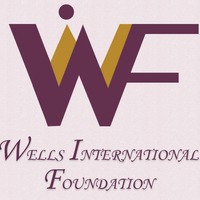 Discover Paris! has been quite active during this last month of 2015 – things have been so hectic that we just now realized that we've neglected to tell you why!
Our own Monique Y. Wells recently founded a non-profit organization called Wells International Foundation (WIF). The foundation's inaugural project is the Beauford Delaney and Paris exhibition that we mentioned in our last "What's New" mailing to you. This show brings together three of WIF's focus areas of activity – the arts, study abroad, and STEAM (science, technology, engineering, arts, and mathematics).
WIF is partnering with a number of organizations, including Les Amis de Beauford Delaney, a French non-profit association that Monique founded in 2009, and Columbia Global Centers | Europe at Reid Hall in Paris to present the exhibition. It will consist of over 40 paintings and works on paper by American artist Beauford Delaney (1901-1979), many of which have never been seen by the general public before. The grand opening is scheduled for February 3, 2016 and the show will run from February 4-29, 2016.
WIF is also collaborating with J Rêve International, an organization that fosters visual and performing arts, creative education, and global exchanges to transform lives and communities. During the exhibition, J Rêve International will host a Global Educator Program workshop on STEAM education and multiple intelligences based on Beauford Delaney's life and work. Six teachers from New York, South Korea (via Ohio), and Texas will participate in the week-long workshop designed to develop experience that equips them with the global competencies necessary to bring an international arts perspective to their schools.
Additionally, WIF is partnering with the University of Arizona to organize an Augmented Reality Project. Five students, led by Professor Bryan Carter, will come to Paris to create an app (a small, specialized program that is downloaded into mobile devices) that will allow persons attending the exhibition to scan paintings with devices such as smartphones, causing a video to appear on the screen that provides information about the painting. The teachers from the Global Educator Program will be able to use this app during their workshop in Paris and take the technology back to their respective school districts in the U.S. at the end of the program.
Teachers and students will enjoy the newest Entrée to Black Paris walking tour, Beauford Delaney's Montparnasse, which Monique has created for the exhibition.
The University of Arizona students are currently raising money for their trip to Paris and have created a video that explains why they are so passionate about this project. View their 2'15" video at the link below and make a donation to support them. If you need a last minute tax deduction for 2015, this is a great way to get one!
https://www.crowdrise.com/universityofarizonas
* * * * * * *
Like our blog? Join us on
Facebook
!