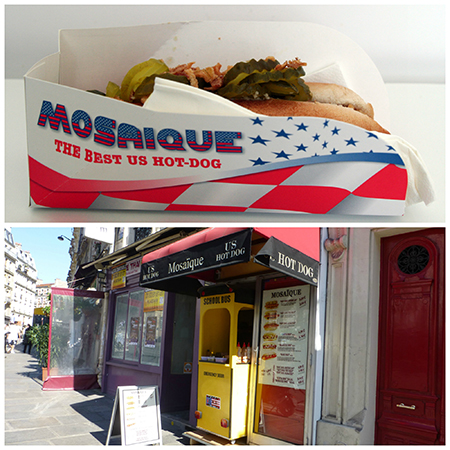 Just across the street from the Censier-Daubenton metro station in the 5th arrondissement stands a tiny hot-dog stand that sells the best American-style hot dogs we have ever found in Paris.
The soft, ultra-fresh bun cradles a tender wiener that practically melts in the mouth when bitten into. This is the best part that I remember about eating hot dogs in the U.S.A.—they are so soft that they only require a few quick chews to devour them. It's almost as easy as inhaling!
We added genuine American mustard, slices of dill pickle, relish, and fried onion flakes to embellish our dogs. What a trip down memory lane!
* * * * * * *
Like our blog? Join us on
Facebook
!