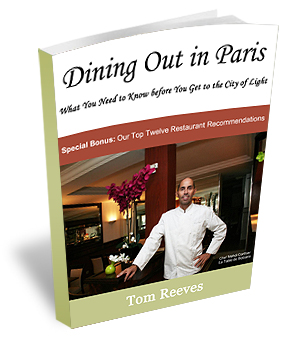 Indispensable! Tom Reeves's Dining Out in Paris doesn't just recommend places to eat. This is a guide book that decodes all the little customs, cultural quirks and expressions of speech a visitor to Parisian eateries will encounter. A longtime American expatriate who knows and loves his adopted city, Tom Reeves proposes restaurants that are off the beaten tourist tracks. Best of all, this book celebrates the multiculturalism of Paris, in all its variety and vibrancy. For visitors in search of an authentic Parisian dining experience, this book is indispensable!
Jake Lamar, author of Rendezvous Eighteenth and Ghosts of Saint-Michel.
* * * * * * *
Like our blog? Join us on
Facebook
!