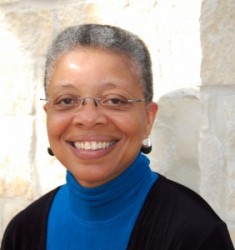 Monique Y. Wells' Entrée to Black Paris blog is finally getting the recognition we believe it so richly deserves – it has been named one of 10 BEST Paris blogs by award-winning travel writer Mike Gerrard!

Gerrard is a full-time, award-winning author, blogger, and publisher. His numerous publications about Paris include the Top 10 Paris – Eyewitness Top 10 Travel Guide (DK Travel; penned with his wife, Donna Dailey), Colors of Paris (Thunder Bay Press), and Paris: A City Revealed (Metro Books). As a man who knows the city intimately, he recently made his selection of 10 best Paris blogs. We were thrilled to find our blog among them!
Here's Mike's description of Entrée to Black Paris:
What it is: Monique Y. Wells covers a fascinating niche subject – black history, culture and contemporary life in Paris.

Why we like it: Specialist passions make for some of the best blogs, and the relationship of Paris with its black population (for better or worse) provides some stimulating reading. Monique doesn't just cover the well-documented ground of black writers, musicians and other artists in Paris's past, like Chester Himes and Josephine Baker, but keeps it current by interviewing black chefs, lawyers and other prominent figures.
Find Mike's entire list of 10 BEST Paris blogs on the Web site 101 Holidays.