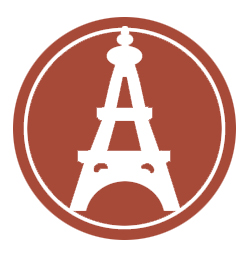 Join Tom Reeves and Monique Y. Wells of Discover Paris! on Tuesday, March 12, 2013 from 6:00 p.m. to 8:00 p.m. at the Caveau Montpensier in central Paris for a fabulous bloggers' and tweeps' mixer!
Our last meet-up/tweet-up was held in May 2011. Called the "Monster Bloggers' Meet-up and Tweet-up," it was a blast. This year it promises to be even bigger. That's why we're calling it the "Big Bang Boom Bloggers' Meet-up and Tweeps Tweet-up!"
As a special treat, we're holding a drawing to give away a fabulous prize in the form of a scale-model statue made out of pure chocolate. We'll award it to the person who can correctly identify the statue!
Meet with fellow bloggers and tweeps at the event to chat and network. Remember to bring a good supply of business cards!
Click here to register and to let us know that you are coming.
We look forward to seeing you there!
* * * * * * *
Like our blog? Join us on Facebook!