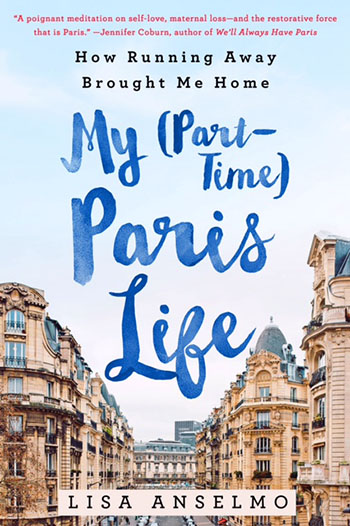 When I first opened this book, I wasn't sure that I would want to finish it: it seemed to be about a confused woman with a troubled mind, working through her problems. I didn't think that I'd want to spend my time reading about her sorrows and I didn't think that I'd have the patience to read to the end to see if she overcame them.
But as I continued to read, I became intrigued with her story: her mother was a desperately unhappy woman who smothered her daughter with love on the one hand, but, on the other, tried to undermine her daughter's career aspirations when she realized that they would draw her away from home. When the mother finally died of cancer, the daughter was left with a great sense of loss—an overwhelming attachment to the memory of her mother coupled with confusion about how to get on with her life. Was she worthy of aspiring to happiness? This seems to be the overarching question that she needed to resolve, and that is where Paris comes into the story.
The mother and daughter had planned to travel to Paris just before the mother died. After the mother's death, the daughter traveled to Paris with her sister and, at some point, decided to purchase an apartment there. And for the rest of the book, the daughter, step by hesitant step, transfers her life from New York City to Paris. By the end of the book, she realizes that the challenge of moving to and living in the City of Light has helped her acquire a sense of entitlement to strive for happiness.
The book is full of descriptive detail about Paris. I especially enjoyed reading the descriptions of the neighborhood in which Anselmo purchased a small apartment, the French people she met, and her difficulties in learning the language. I appreciated her descriptions of food, cafés, and restaurants and, near the end of the book, her narrative about the château where she joined a French family for a three-day feast. It all rang true to me, a resident of the French capital for the last twenty-four years and a Francophile since 1975.
This book will appeal to readers who nurture a dream of someday moving to Paris, or to those who simply want to read a good adventure story about a woman who sets out to change her life.
My (Part-Time) Paris Life by Lisa Anselmo is available on Amazon.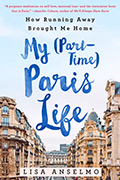 Tom Reeves is the author of Dining Out in Paris – What You Need to Know Before You Get to the City of Light.
* * * * * * *
Like our blog? Join us on
Facebook
!