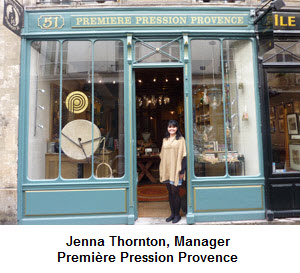 To write this month's Paris Insights, we interviewed Jenna Thornton, an American in Paris who is passionate about…olive oil! Read about her adventures in France and how her interest in the product developed.
To view a preview of the newsletter, click here.
Our newsletter is published monthly as a downloadable PDF file. It is available only to paid subscribers for an annual subscription fee of $30.
If you are not a paid subscriber and would like to download the newsletter, please click here. Enter promotional code 11473309154 to receive a $5 discount off the price of an annual subscription.
Bonne Lecture!
* * * * * * *
Like our blog? Join us on Facebook!