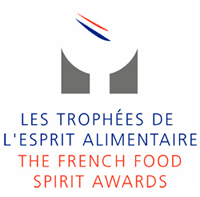 Two Americans, a Franco-American, and an Italian were recently honored at the 2010 French Food Spirit Awards.
The French Food Spirit Awards was founded in 2002 by the French organization L'Association Nationale des Industries Alimentaires (National Association of Food Industries) to promote the spirit of French food culture throughout the world. Its manifesto endorses values that it declares essential to this spirit: product accessibility, preservation of nature, product quality, entrepreneurship, scientific research, and regional diversity.
The jury was comprised of three Americans, seven French, one Japanese, and one Luxembourger. Representing diverse areas of endeavor—including journalism, science, photography, and gastronomy—they selected four prize winners from a field of 175 candidates from all over the world. Their decision was made on the basis of the candidates' contributions to the understanding of French food culture and the values upon which the Food Spirit Awards are founded.
Each of the winners was presented a Daum crystal trophy.
The first award ceremony took place on December 16, 2010 at the Italian Embassy in Paris, where the trophy was presented to Paola Bonfante for her work on the sequencing of the genome of the black truffle of Perigord, a fungus that is an important part of French food culture.
The second award ceremony took place on January 27, 2011 at the Robert restaurant, located atop the Museum of Arts & Design in New York City. There, the Secretary General of the French Food Spirit Awards, Jean-Pierre d'Estienne d'Orves, praised cheese advocate Max McCalman's role in promoting artisanal cheeses in the United States.
Two other trophies were presented in private ceremonies. One went to Ariane Daguin, founder and CEO of D'Artagnan Inc. This company is a distributer of top-quality pork and poultry products, including foie gras, for which she played an important role in introducing the product into the United States. The other went to Meryl Streep for her outstanding performance in the movie Julie & Julia. The jury concluded that her role in the film was a tribute to everyday French gastronomy.
Having lived in France for eighteen and a half years, we have come to appreciate the cuisine of this country and the enthusiasm that the French display for their products. We are pleased that three Americans have been honored by this organization, and that, thanks to their efforts, all Americans can enjoy the French food spirit!
* * * * * * *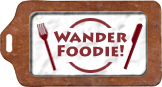 We participate in Wanderfood Wednesdays. Head over there to explore food from around the world!
Like our blog? Join us on Facebook!