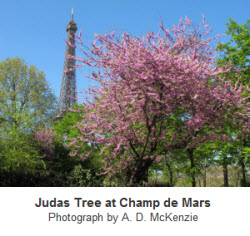 We are pleased to announce that the feature article "Paris and its Trees" for this month's Paris Insights was written by Jamaica-born artist and writer Alecia McKenzie. She has worked for the New York Times Regional Newspaper Group, the Wall Street Journal Europe, and CBS. Her new novel Sweetheart will soon be published by Peepal Tree Press.
Access to the newsletter is by paid subscription. Click here to view the newsletter announcement. Click here to enter a subscription.
Bonne lecture!
* * * * * * *
Like our blog? Join us on Facebook!