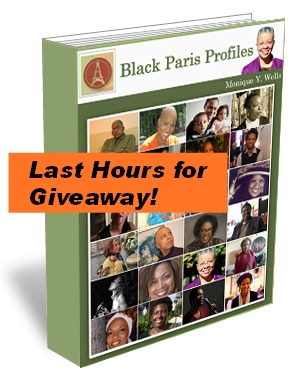 The last few hours of the giveaway for Black Paris Profiles are upon us! You only have until 11:59 p.m. Pacific Standard Time today (Sunday) to get your FREE copy of the book.
We're still Number 1 in Travel > Europe > France and we're back up to Number 3 in Travel > Europe. Thanks to everyone who has supported the launch thus far!
Let's finish the giveaway with a blast and get the book up to Number 1 in Travel > Europe! Please share the link to the Black Paris Profiles Web site:
http://www.blackparisprofiles.com
with everyone you think would be interested in the book and encourage them to download their copy right away!
* * * * * * *
Like our blog? Join us on Facebook!
Tags: Black Paris Profiles™