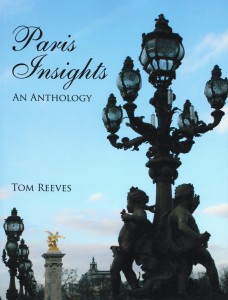 When your beloved whispers "Take me away," do you dream of Paris?
Travel writer Jim Calio has called our book Paris Insights – An Anthology "a wonderful valentine to Paris, unlike anything you're likely to find in a standard guidebook."
Better than a box of chocolates, it is a gift that offers an insider's view of the things to love about the City of Light.
Our book is available in three editions: Premium (full color), Travelers' (black and white), and Kindle (electronic). Click here to learn more or to purchase now!
Discover the beauty and passion of the world's most romantic city in Paris Insights – An Anthology.
* * * * * * *
Like our blog? Join us on Facebook!
Tags: Paris, Paris Insights - An Anthology, romance, Valentine's Day