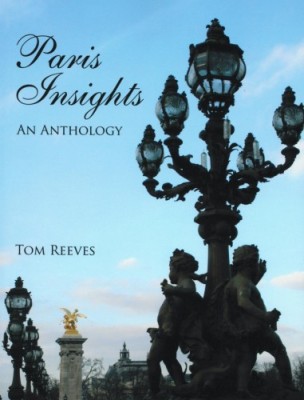 Does your papa pine for Paris? Give him Paris for Christmas!
Travel writer Jim Calio has called our book Paris Insights – An Anthology "…a witty, incisive and always informative compilation of sights, sounds and good advice about enjoying the City of Light…" Better than a power drill or a necktie, it is a gift that offers an insider's view of the things to love about Paris.
Our book is available in three editions: Premium (full color), Travelers' (black and white), and Kindle (electronic). Click here to learn more or to purchase now!
Just in time for Christmas—the Kindle edition can be purchased and downloaded immediately!
If you give Papa the Kindle edition, be sure to tell him that a Kindle device is not required to enjoy Paris Insights – An Anthology. Amazon.com provides free Kindle reader apps that allow anyone to read Paris Insights – An Anthology and other Kindle books on any major computer, smartphone, or tablet.
Discover the beauty and passion of the world's most fascinating city in Paris Insights – An Anthology.
* * * * * * *
Like our blog? Join us on Facebook!