Last night saw a big turnout for the celebration of the fifth anniversary of the founding of Richard Nahem's Eye Prefer Paris insider's guide to the city.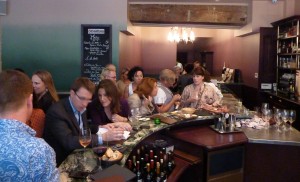 The event was held at Ô Château! wine bar, where Richard provided a generous number of charcuterie and cheese platters.
Among the attendees were several bloggers, including:
Adrian Leeds of Parler Paris
Yetunde Oshodi of Like Home in Paris
Kim Petyt of Parisian Party
Colleen Shaughnessy-Larsson of Colleen's Paris
Robyn Blaber of A Canadian in Paris
Monique Y. Wells of Entrée to Black Paris
Photographer Meredith Mullins, salon hostess Patricia Laplante-Collins, and chefs Eric Fraudeau and Diane Anthonissen graced the event.
A number of writers were in attendance, including Ô Château owner Olivier Magny, (Stuff Parisians Like), Thirza Vallois (Around and About Paris), and Mary R. Duncan (Henry Miller is under my bed).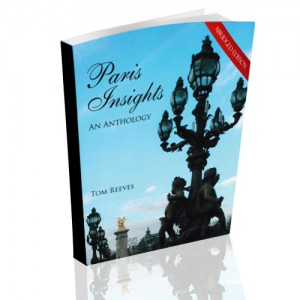 And, of course, yours truly, Tom Reeves was there, mingling with the crowd. The abridged version of my book, Paris Insights – An Anthology, is available on-line for the ridiculously low price of a Tweet. To learn more, follow this link: http://bit.ly/moWTFB.
A good time was had by all!
* * * * * * *
Like our blog? Join us on Facebook!