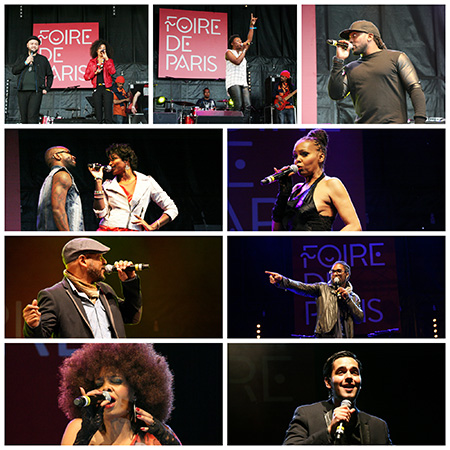 Big-name singers from the Caribbean performed last night on an outdoor stage at the Foire de Paris.
Of all of the performers that came on stage, only one group, the VBJ Soul Men, sang hits that Americans will easily recognize—they gave a powerful rendition of "I'm a Soul Man." Their Web site (in French) can be found at the following link http://vigonbamyjay.fr
A good time was had by all!
* * * * * * *
Like our blog? Join us on
Facebook
!
Tags: Foire de Paris