Yesterday found me getting out of bed at 5:45 a.m. to catch a bus and then a metro out to the neighboring town of Saint-Denis for a 7:30 a.m. rendezvous with Mathilde Christnacht of the Seine-Saint-Denis Department of Tourism. I met her and Philippe Rochette for an early-morning tour of the food market there. The purpose of the tour was to watch Philippe, owner and chef of a local restaurant called Chez Rochette, make purchases for his lunchtime service.
The Saint-Denis market is located in a handsome 19th century halle that was renovated and brought up to modern standards in 2005. It shelters 80 food stands selling such diverse products as fish, meat, tripe, sausages, fruit, vegetables, and more. Farm-fresh produce comes from the region and beyond. The market is one of the biggest in Ile-de-France!
The first thing that I noticed during the tour was the price of the products. They were certainly much lower than the prices that one finds at the markets in Paris. Only 1€ for a kilogram of Starkinson apples!
And the second thing that I noticed was the camaraderie among the vendors and buyers. There was so much good-natured joking at every stand that within five minutes of arriving I was smiling from ear to ear. This joyous joshing certainly makes grocery shopping in any supermarket akin to attending a funeral!
Join me tomorrow when we walk from stand to stand to buy fresh produce!
Marché de Saint-Denis
Place Victor Hugo
93200 Saint-Denis
Open Tuesday, Friday, and Sunday from 7:30 a.m. to 1:30 p.m.
Métro: Basilique de Saint-Denis (Line 13)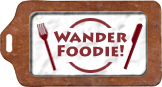 * * * * * * *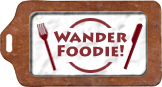 We participate in Wanderfood Wednesdays. Head over there to explore food from around the world!
Tags: Chez Rochette, Marché de Saint-Denis, Saint-Denis food market