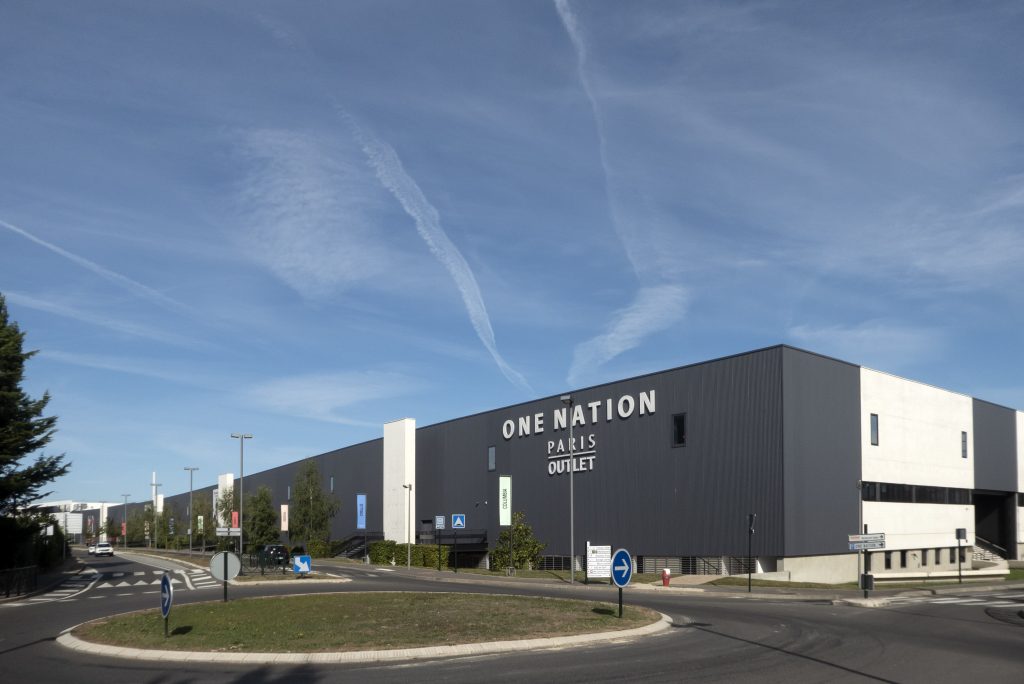 The Greater Paris Region has several outlet shopping malls within its perimeter. We reported on our visit to La Vallée Village in August and, today, are writing about our expedition to One Nation, a two-level outlet mall located about 30 km (19 miles) to the west of the French capital.
One Nation offers year-round discounts of 30% off top-brand clothing from last season's fashions. During promotional periods the discount can be as great as 70%. It is important to keep in mind that the discounts are offered on last season's fashions, not the current season. (The English-language version of the One Nation website doesn't make this distinction clear.)
The mall is open Sunday to Friday from 11:00 a.m. to 8:00 p.m. and Saturday from 10:00 a.m. to 8:00 p.m. The outlet offers a round-trip shuttle service from Paris six days a week for 24€. The departure point is located on the embankment of the Seine River (Port de la Bourdonnais) in front of the Eiffel Tower.
We were initially interested in taking this shuttle, but we decided to go to the mall on a Monday and learned that the service does not run on that day. So, we did some research and found that there is a train (Line N) from the Montparnasse station in Paris that stops in Villepreux – Les Clayes, a town within walking distance of the mall.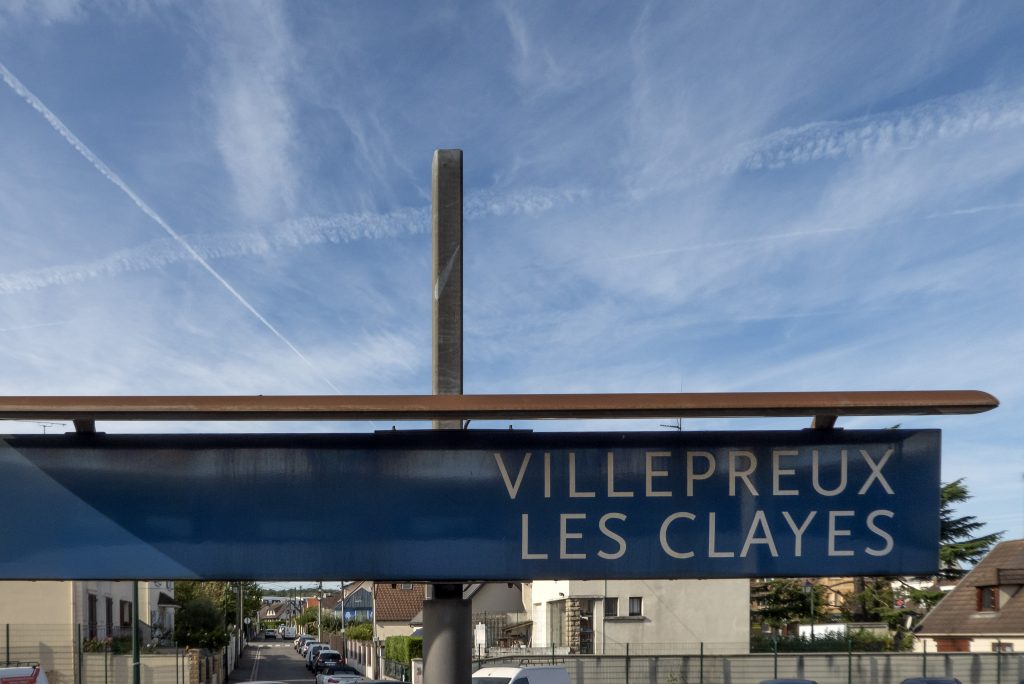 We departed from Montparnasse station at 9:50 a.m. and arrived at Villepreux – Les Clayes at 10:29 a.m. It was an uneventful journey. Alighting from the train, we were somewhat perplexed about the route to take to get to the mall. We learned later that there is a gare routière (bus station) near the train station and that we could have taken either the number 8 or the number 45 bus to get to our destination. We didn't have a smart phone, however, so finding the bus station would have been problematic.
Because it was a beautiful day, we decided to set out for the mall on foot. With the help and direction of residents of the town whom we met along the way, we arrived at the mall without too much difficulty after about a 20-minute walk.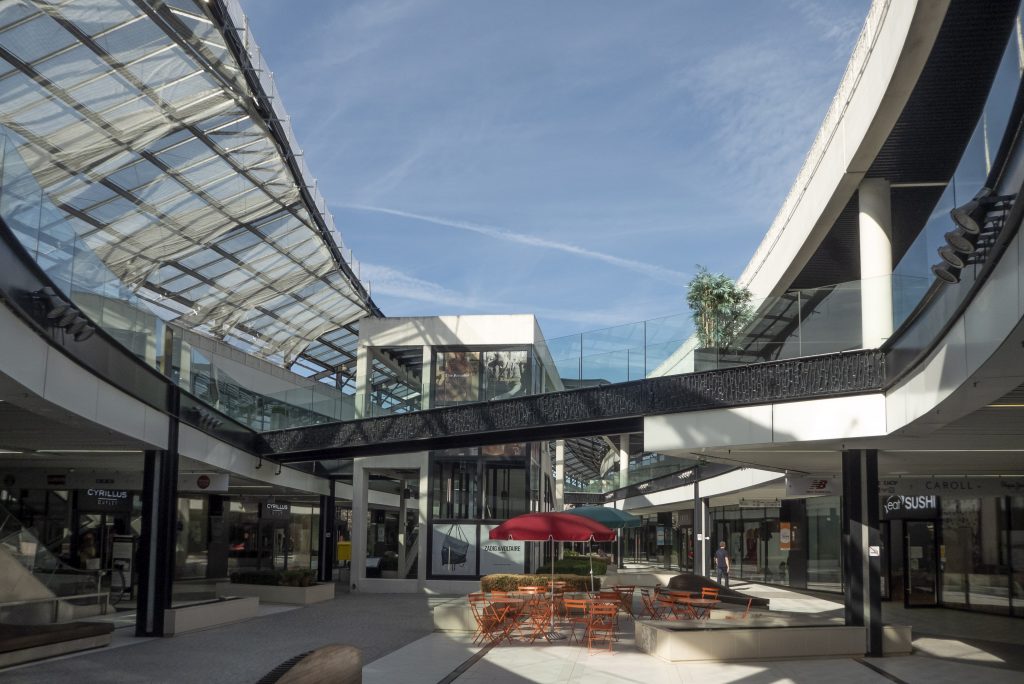 The mall opens at 11:00 a.m. and we arrived precisely at opening time. This is the best time to shop, as we observed that many shoppers began arriving at around noon.
My goal for this shopping excursion was the same as it was for the excursion that we made to La Vallée Village a month earlier: find short- and long-sleeved shirts that have a breast pocket. From the mall's website, I had already identified fourteen shops that might carry the kind of shirts that I wanted.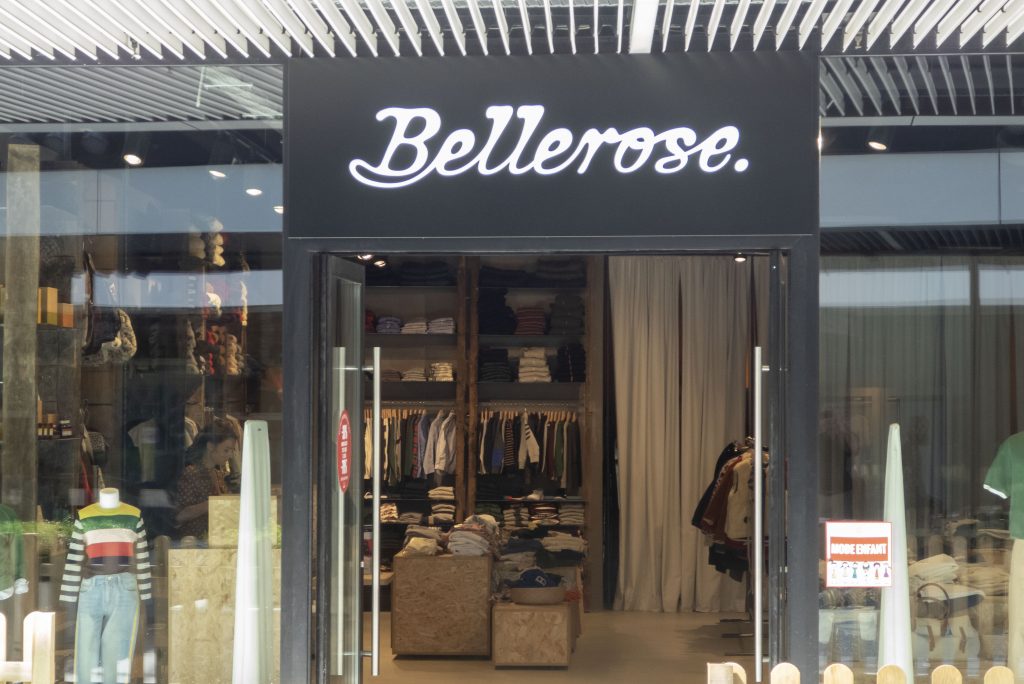 Our first stop was at a store named Bellerose, and we startled the shopkeeper, who was busy vacuuming when we entered. When I described to her what I was looking for she initially seemed reluctant to help. It turned out that her reluctance was because the shirts that I was seeking were stashed in a big box and that she had not yet had time to display them properly. She quickly changed her mind, though, and soon she was pulling shirts out of the box and showing them to me. My wife and I immediately saw that these were precisely the types of shirts that I had been looking for: they were well made, constructed from soft cotton, and many of them came in my size. Within a few minutes of trying them on, I selected two shirts that appealed to me.
From Bellerose, we followed the list of shops that I had prepared and made several purchases:
At Brooks Brothers, a long-sleeve, vertically-striped shirt and a short-sleeve linen shirt
At Shilton, a short-sleeve sport shirt
At Cyrillus, a pair of loden-green cotton trousers.
We also visited Cotélac, eden-park, Guess, Sandro, Scotch & Soda, Vicomte A, Levi's, The Shop, Gant, Galeries Lafayette, and Café Coton, but didn't find any shirts or trousers that suited me. The shopkeeper at Gant told me that the best time to look for short-sleeve shirts would have been in June. Galeries Lafayette has a very large selection of men's clothing. The shopkeepers there let me browse to my heart's content.
The salespersons in all the stores that we entered were helpful and friendly.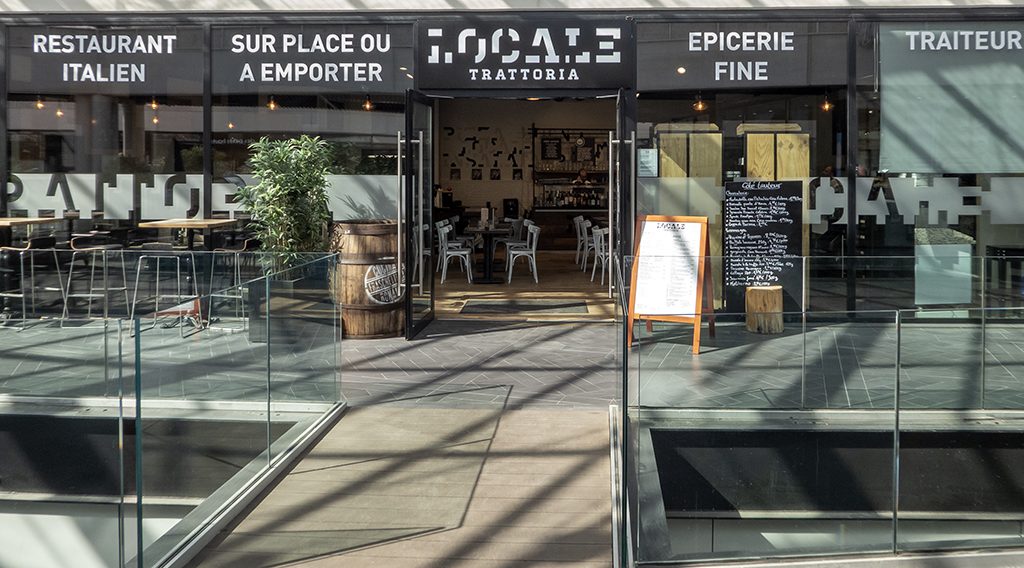 For lunch, we dined at a delightful Italian restaurant called Locale Trattoria. I ordered a salad of octopus and smoked salmon and my wife a grilled vegetable salad accompanied by two large portions of burrata. Both salads were copious, and the waiter graciously placed one of the portions of burrata into a take-out box so the she could carry it home. For dessert, we enjoyed scoops of Movenpick ice cream served in sundae glasses with thin, crispy, cigar-shaped cookies.
It had been a successful day of shopping and we made our way back to the Villepreux – Les Clayes train station by foot. We arrived at the Montparnasse station in Paris around 6:00 p.m.
Tags: One Nation