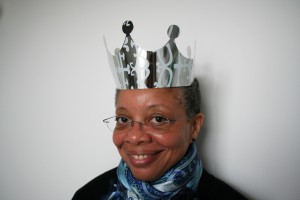 Following our initial tasting of the Galette des Rois on Wendesday, we finished it off today. Monique found the fêve hidden in her slice and wins the honor of Queen for a Day. She also gets to boss me around for 24 hours.
I wanna be King next year!
* * * * * * *
Like our blog? Join us on Facebook!
Tags: Epiphany, galette des rois, kings' cake