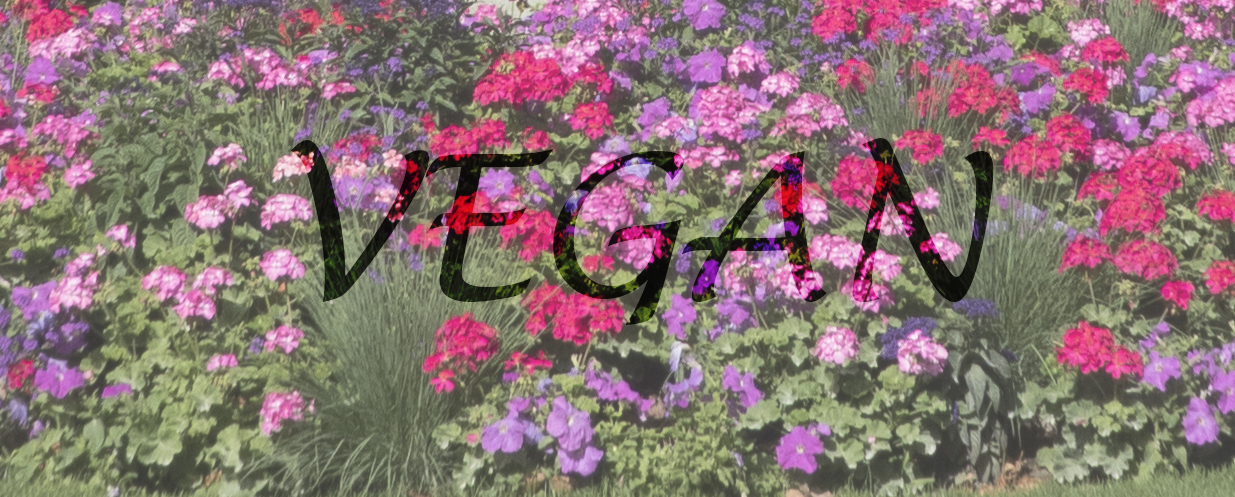 When you think of Paris, the first images that come to mind may include buttered croissants or delectable meals that include wine and large assortments of cheese.
Now when you think of vegan, none of these delicious qualities of Paris seem possible. But the vegan lifestyle has caught the hearts of Parisians, and it is easier than you may think to be vegan in the city of wine and cheese, even on a student budget!
On the first day of 2015, while living in Paris during my freshman year of college, I decided to go vegan as a New Year's Resolution. To this day, I have kept that resolution and have since seen Paris embrace the vegan lifestyle more every day.
Living on a student budget in Paris while also being vegan may seem constraining. But if you know the right places to look, you can find some of the cheapest and most delicious foods here. The first piece of advice: know what you need to buy before going to the grocery store. Have a list of ingredients for the vegan recipes you're planning to prepare, so you know where you need to go. The staple foods on a low-budget plant-based diet include fruit, vegetables, rice, pasta, and beans — lots and lots of beans.
Some of the most common grocery stores include Carrefour, Monoprix, and Franprix. They're like any other grocery store, with merchandise ranging from fruits and processed foods to shaving cream and cat food. Most of them will have store-brand products, which will tend to be the cheapest products on the shelves.
At Monoprix, when you compare the price of 350 g. of store-brand ground beef at 4.35€ with 250 g. of store-brand canned beans at 0.59€, the beans are the cheaper choice. Plus, 350 g. of red beans have 84 g. of protein while 350 g. of ground beef only have around 50 g. of protein, so the beans win again. Meanwhile, pasta and rice can come as low as 50 cents for 500 g.
If you're lucky, the store may have a vegetarian aisle, where you can find soy yoghurt, veggie patties, and several types of plant-based milks. These milks can be expensive sometimes, but the cheapest alternative is always soy milk.
Frozen vegetables and fruit will also be cheaper than most meat and dairy products. But my favorite place to buy fruits and vegetables is at the local markets. Marché Bastille is especially great. It is a large market located by boulevard Richard Lenoir and is open every Thursday and Sunday morning. There you can find some of the cheapest fruits and vegetables, sometimes running at only 1€ per kilogram.
I tend to go to the Marché Bastille every Sunday to stock up on all the fruits and vegetables I need for the week. This way, I do not have to buy my groceries during the week and I avoid paying more than I would at the grocery store. The fruits usually provide me with breakfast or a snack throughout the day. Or for lunch, I'll make a smoothie with soy milk. I usually cook the vegetable at night, with either some pasta, rice, or potatoes, along with a source of protein.
Paris also has a variety of organic stores, such as Biocoop, Naturalia, and Bio c' Bon. These stores are vegan-friendly, but they also tend to charge higher prices than general grocery stores. Having said this, their prices aren't necessarily high enough to break your budget. In these organic stores, you can find all kinds of produce, vegan ravioli, tofu, falafel mix, plant-based milks, vegan yogurts, and faux meat. Biocoop's tortillas make for great burritos (putting those beans to use), which are cheaper than the tortilla brands sold at Carrefour, Monoprix, and Franprix and are made without palm oil!
As a vegan in Paris, you must visit Un Monde Vegan, the 100% vegan grocery store. It's just like your local grocery store, but all the cheese, meat, eggs, ice cream, and candy have turned vegan. If you didn't think it could be made vegan, Un Monde Vegan will prove you wrong. But processed foods, such as faux meat and cheese, usually run at higher prices than beans or rice. I usually come here for a treat, for example when I'm craving some chocolate. The organic store Naturalia has also recently opened two all-vegan store branches in the 11th and 17th arrondissements, called Naturalia Vegan.
Even if you're living on a student budget, following a plant-based diet doesn't prevent you from experiencing Paris and the Parisian lifestyle. Since becoming vegan, I have visited many different fruit markets in Paris and have always had a delicious and tasty experience. I have tried foods I never would have thought of trying when I ate meat (such as mushrooms and anything soy-based), but which I now eat with delight and can cook like a professional (almost).
I feel lucky to live in a city like Paris, which has opened its arms to veganism, with its many veg-friendly stores and restaurants, as well as the open-mindedness of its people. The vegan community is growing larger and larger in this city, making it easier for plant-eaters to access the things we need, and making sure our experience is a good and affordable one.
Note: Some of my favorite restaurants include, Tien Hiang, Hank Vegan Burger, Hank Vegan Pizza, Wild Moon, VG Patisserie, East Side Burgers, Love Juice Bar, Gentle Gourmet Café, and Veg' Art. I also find cosmetics at an affordable price at the store, Vegan Mania.
Hanna Gressler is a rising senior at the American University of Paris. She is currently serving as a summer intern for the Wells International Foundation.
* * * * * * *
Join us on
Facebook
!
Tags: vegan