Today I purchased a bûche de Noël at Le Founil de Mouffetard.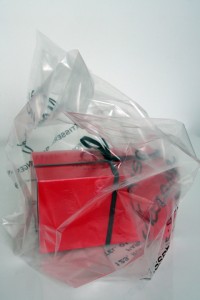 I took it home and started to unwrap it.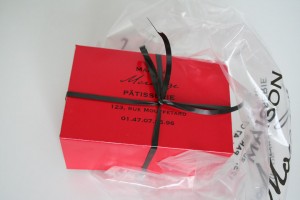 I removed the beautiful ribbon.
I carefully opened the box…and WOW! A bûche de Noël!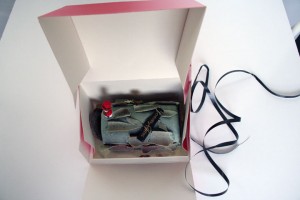 Looking more closely, I could see Frosty the Snowman on top. And the message, written in chocolate, Joyeuses Fêtes!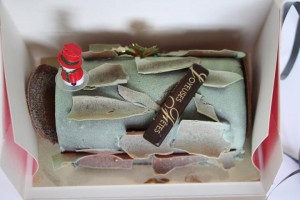 After carefully removing the bûche from the box, I took a photograph.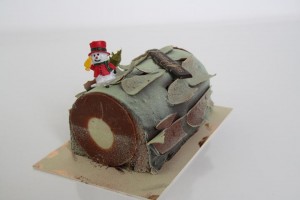 And then a close-up of Frosty.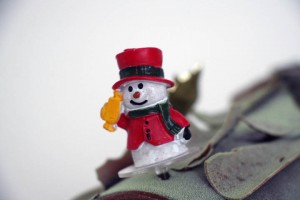 And then, I sliced the cake and ate a piece. Scrumptious! Happy Holidays!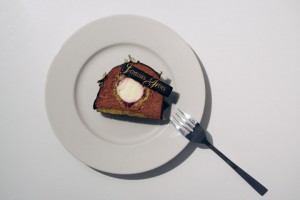 Le Fournil de Mouffetard
123, rue Mouffetard
75005 Paris
Tel.: 01.47.35.07.96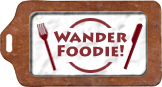 * * * * * * *
We participate in Wanderfood Wednesdays. Head over there to explore food from around the world!
Like our blog? Join us on Facebook!
Tags: bûche de Noël, Christmas, Yule log