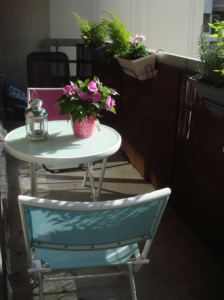 I blogged about Peggy and Jeff last June, just after the fabulous party they threw to celebrate the second anniversary of their Web site, Le Journal des Amoureux de Paris. Well, they are in the news again because they have just opened their B&B, situated in the 19th arrondissement of Paris.
The 130 ft² bedroom in their 840 ft² apartment can accommodate two persons. Check out the details (in French) at the following link. They have posted photos of the room, as well as photos of the apartment and the neighborhood. At 75€ per night, it sounds like a great deal!
For further details, contact them directly. They speak English.
* * * * * * *
Like our blog? Join us on Facebook!